The Ratafià Style
The Ratafià style is simple and original. For our handmade creations we prefer natural fabrics
such as linen, cotton and hemp with which we make all our items,
from kitchen accessories to furnishing accessories to bags.
The creation of each object starts from raw fabrics
that are sewn, washed, dyed and painted to obtain a unique and personal product.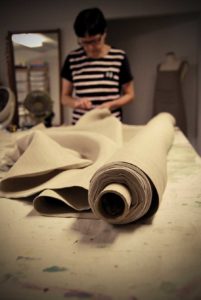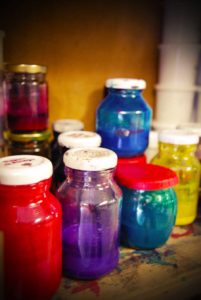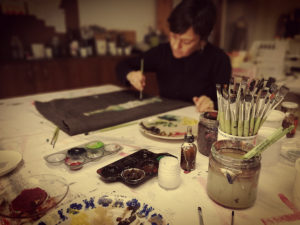 The Techniques for Craft Creations
We use techniques that we have learned and perfected in years of continuous study and research. Starting from a solid foundation of color chemistry, design and textile design we have developed our own style in which we combine different techniques to obtain original and unique results. We work the fabrics with strictly artisan methods to obtain the desired effects. For the dyes we use the typical pot or the washing machine with selected colors and combined by us.
Who We Are
Ratafià is the artisan workshop where we give life to our ideas.
We realize handcrafted decorations on fabric and we create fashion accessories and furnishing elements,
always looking for originality and strictly by hand. Our laboratory is a meeting place for artisans and artists who share a passion for their work.